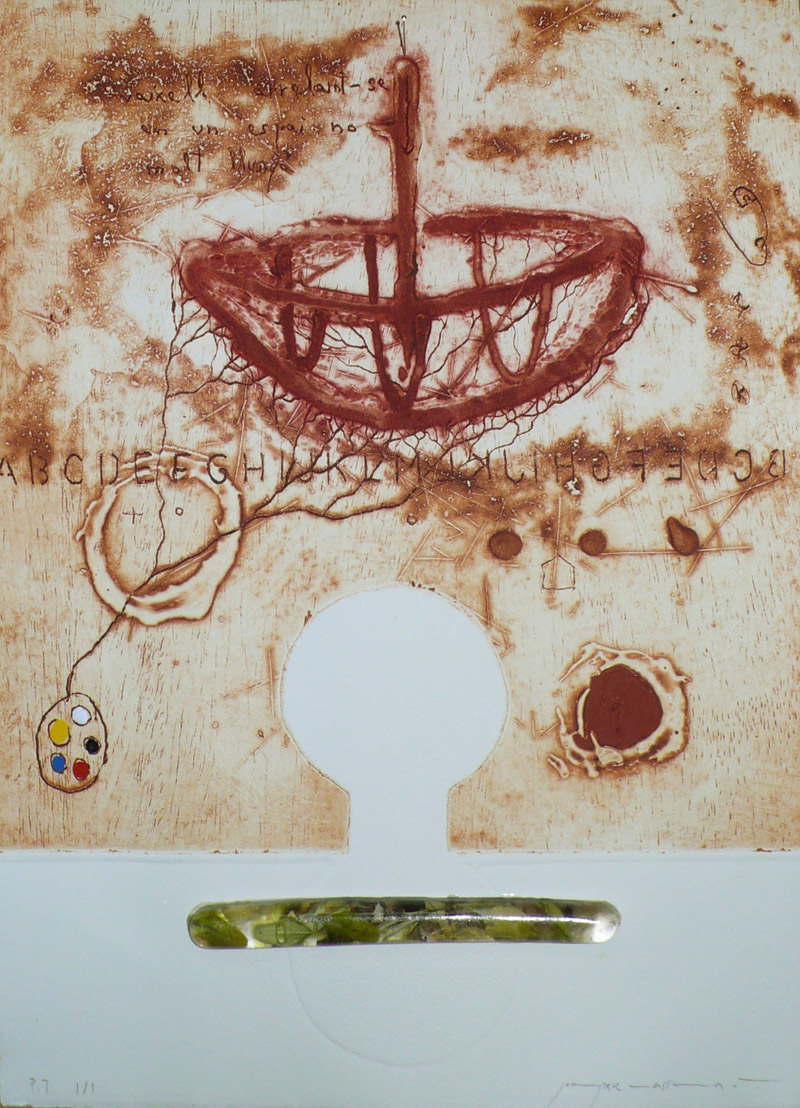 2008
Boat rooted
The techinique used was a chalcographic engraving pn wood plat, embossed with digital Glicée print collage followed by hand-colouring of prints with gouache.
DESCRIPTION
Artwork on Hahnemühle paper 300 g and 37 x 27 cm.
Printing by Ricard Ibernon and Martí Guinovart from Barcelona - based Tinta Invisible Workshop.
This issue was printed in Autumn 2008.
This run includes the following issues :
80 issues signed and numbered 1/80 - 80/80
8 AP artist's proofs signed and numered I/VIII - VIII/VIII
1 P.T. signed and numered de I/I
Offered by Martínez+Franch. Retail Innovation Consultants.